By Herbalist Erin Smith
It's the peak of summer. If you are like me, you are probably spending a lot of time outdoors – with the plants, with the water, with a good book, or perhaps all of the above. While summer is a great time for all herbs, here are a few must have herbs to help you stay cool and healthy this summer.
Lavender (Lavandula spp.)
Ah lavender. For many, this is a favorite summer flower. It conjures up romantic images of the rolling purple fields of Provence and the sound of bees buzzing. But lavender is so much more than a pretty flower; it's also a great herb to help beat the summer heat and sun. Lavender is wonderfully cooling and adding a bit to your favorite summer tea or lemonade can help keep you feeling cool. It is also wonderful for burns. Lavender soothes and heals burns of all types, including sunburn. It supports healthy skin regeneration, helping your skin to rejuvenate faster and reduce peeling and scaring (on serious burns). Lavender essential oil is one of the few essential oils gentle enough to apply directly to the skin (wait until the heat has left the skin). Combine with aloe to help battle the painful after-effects of playing in the sun. This Lavender Aloe Spritz is a summer essential.
Lavender Aloe Spritz
1 part Aloe Juice
0.5 part Lavender hydrosol*
10 -30 drops of Lavender essential oil
In a spray bottle, combine aloe juice and lavender hydrosol. Add the drops of lavender essential oil. The exact amount is determined in part by the size container you use. For a 4oz bottle, I use around 15 drops. It also depends on your preference. For a stronger lavender smell you may wish to add more. Start small; it doesn't take much. If you do not have lavender hydrosol, you can make this with just aloe juice and lavender essential oil. Important: essential oils will over time separate from the liquid base. It's important to shake vigorously before applying. Spray on sunburned skin a couple times a day or as needed.
*Hydrosols can be purchased at your favorite herb store or online. A by-product of essential oil production, hydrosols are the pure water extracted directly from the plants and are wonderfully moisturizing and healing.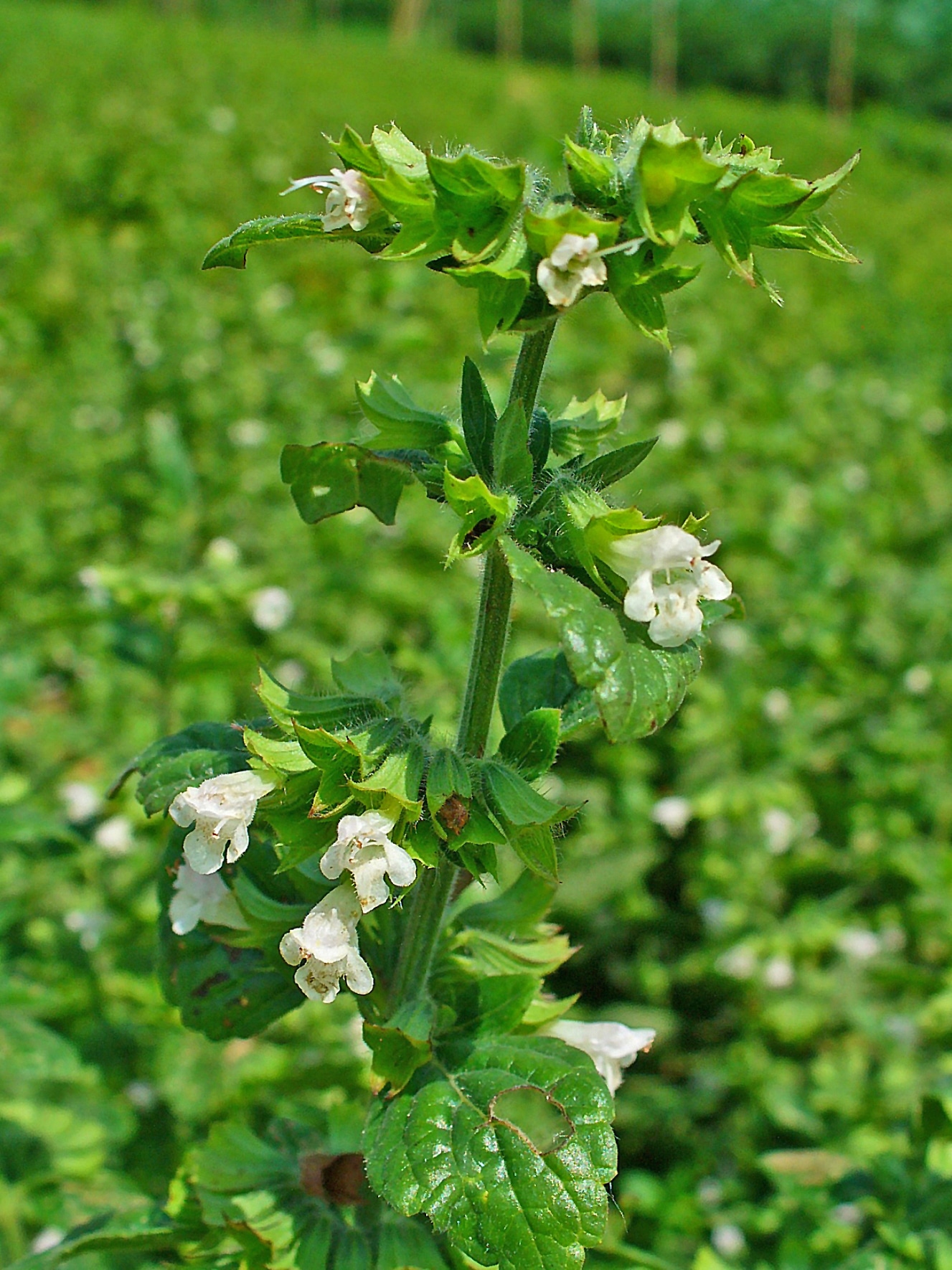 Lemon Balm (Melissa officinalis)
A member of the mint family, lemon balm has a wonderful lemony scent and taste. It is cooling and has the added benefit of being calming. It's gentle enough for children to use and is great at helping to calm overexcited and overactive kids. It has also been found to help support your body's ability to fight off viruses. It makes a delicious summer tea just on its own or combines well with ginger. Or try this delicious lemon pesto recipe with lemon balm. It is easy to grow but like most mints, it can take over your garden so it's best to plant in a container or a section of your garden you don't mind giving over. People with hypothyroid conditions should not use Lemon Balm.
Lemon Balm Pesto
1 cup packed lemon balm
1 cup packed basil
2-3 cloves of garlic
1.5 tablespoons lemon juice
½ cup of walnuts, pine nuts, or pumpkin seeds
4 tablespoons extra virgin olive oil
salt to taste
lemon zest (optional)
Combine all ingredients in blender or food processor until it has reached desired consistency. For a lighter garlic taste, start with one clove and add more until desired flavor is reached. Pesto freezes well so save a little to have a taste of summer in the winter.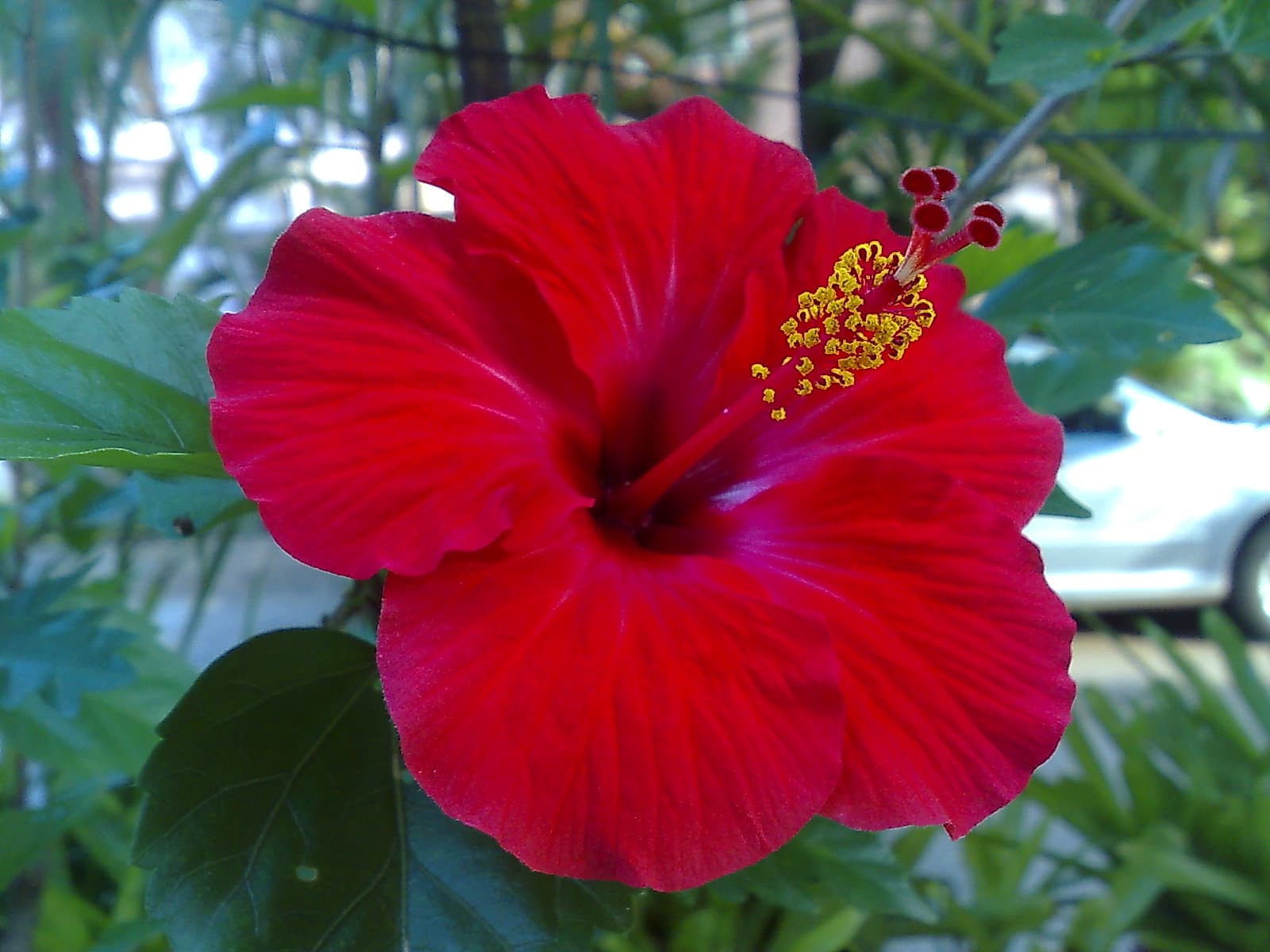 Hibiscus (Hibiscus spp.)
The beautiful red flowers of the hibiscus are a wonderful summer treat. They produce a beautiful red tea that is cooling with a refreshing tart taste. It is extremely high in vitamin C, antioxidants, and minerals. It supports healthy blood pressure levels and optimum kidney health. Hibiscus has a long history of traditional use as food and medicine throughout the world, where it was used as an astringent and diuretic, and to ease muscle spasms. It builds the blood and soothes menstrual pain. For the summer, try it on its own or with honey for a cooling summer ice tea. Combined with dandelion leaves, also rich in important vitamins and minerals, it makes a great natural electrolyte balancing drink. Ditch the Gatorade and try this to keep you hydrated during your summer activities.
Hibiscus Electrolyte Cooler
1 part Hibiscus flowers (dried)
1 part Dandelion leaves (fresh or dried)
Honey (to taste)
To make, pour boiling water over the herbs. Add honey and stir until the honey is dissolved. If possible, allow to sit overnight or at least until cold. Strain and serve.
Plantain (Plantago spp.)
This little plant is a perfect example that great things are found right under your feet. It's great for the bumps and scraps of summer activities as well as bites and stings. It is great for helping to keep infection at bay. It's excellent for any skin condition, soothing eczema, heat rash, and nettle sting, bug and spider bites, as well as bee stings. It has a drawing action and can help to pull out infection, toxins, and even splinters. It supports healthy wound healing and is soothing for sunburn. Make a strong tea and apply as a wash to afflicted areas or pound/chew the fresh leaves to release the juices and apply directly.
Other great herbs for the summer:
Alfalfa (Medicago sativa) – Not just for horses! Alfalfa is cooling and packed full of important vitamins, minerals and even some phytoestrogens. Combine with other favorite summer herbs to make a delicious and nutritious ice tea. The leaves are the part traditionally used but the flowers are delicious too! Add them to your salads for a hint of color.
Rose (Rosa spp.) – these beauties are also cooling and are a beautiful addition to summer salads and teas. It's delicious in lemonade!
Mint (menthe spp.) – this cooling favorite not only makes delicious ice tea and other summer drinks but is also a great digestive herb and can help ease digestive upset from too much BBQ.
teas. It's delicious in lemonade!
Elderflower (Sambucus nigra) – a cordial made from the flowers is a traditional summer tonic. It helps support the body's ability to clear toxins and is calming. Add to a light crisp wine or sparkling water.
A version of this article originally appeared at integrativebotanical.com and is used with permission.