We developed our clinic to provide quality, accessible primary care. We emphasize personalized lifestyle medicine with an integrative approach. Most of the time, this foundation of lifestyle-based primary care is all that is needed to restore and sustain optimal health.
We refer to this foundation of lifestyle medicine as Integrative Primary Care.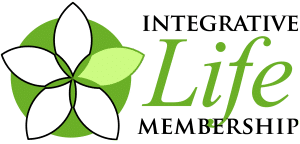 This is the focus of the Integrative Life Membership. We coordinate our medical providers, nutritionist, health coaching, and classes to support you and your family's health goals.
Sometimes, individuals benefit from a deeper investigation in order to achieve their best health. This 'deep dive' approach is beyond the typical scope of primary care.
When you need more
Complex symptom patterns sometimes require a deeper investigation. These services require significant additional training and expertise. While the foundation of this approach is still a holistic lifestyle, we differentiate these services by referring to them as Integrative Specialty Care. We have close relationships with local and regional providers that specialize in Autoimmune conditions, Chronic Lyme, Environmental Toxicity, Heavy Metal Exposure, and other conditions that may benefit from expertise beyond Integrative Primary Care.
We often serve as the primary care home for individuals working with providers in Functional Medicine or other Integrative Specialty Services. For Functional Medicine, we usually recommend Family to Family or Insight Integrative Medicine. In fact, Insight Integrative Medicine founder and certified functional medicine physician Susan Bradt, MD, offers $100 off the initial intake visit and $25 off all future follow up visits for Integrative Life Members wanting to take a deep dive into functional medicine. For Environmental or Heavy Metal Toxicity we usually recommend Asheville Integrative Medicine. We know the providers well at each of these practices and share patients regularly.
Some conditions saddle the border between primary care and specialty care. We are able to help with many hormone and gastrointestinal conditions. We do not operate as 'Functional Medicine Consultants', and limit our specialty testing to hormone, thyroid, and GI concerns. Please follow the links below to read about our lab test policy or how we manage hormones.