What Is




Direct Primary Care?
Direct Primary Care (DPC) is a membership-based health care model that works to restore the personal relationship with your physician and your overall well-being. With Direct Primary Care, you pay your primary care doctor directly instead of paying a fee-for-service through an insurance company. The direct primary care model removes the insurance obstacles that would otherwise prevent us from focusing on your health.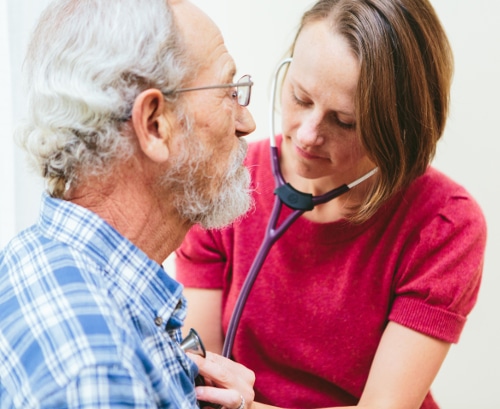 Goals of Direct Primary Care
Make it easy for you to get the primary medical care you need, when you need it
Give you more personalized time with your provider
Place the incentive on keeping you healthy rather than on paperwork or financial gain
Direct Primary Care Benefits
Our easy, monthly membership fees provide you with personalized care when you need it. Along with individualized care and attention, the benefits of membership include $0 medical visits including comprehensive establish care and annual visits, urgent and follow-up appointments. Benefits also include wholesale procedures, medications, and in-house lab testing.  The Direct Primary Care model is spreading across the U.S. and has been endorsed by the American Academy of Family Physicians as an effective model for primary care. As the movement has grown, data shows:
Patient health care savings
Employer health care savings
Fewer hospital admissions
Fewer unnecessary procedures
And most importantly, better health outcomes
Watch to Learn More about Direct Primary Care
Does Direct Primary Care Count as Insurance?
Direct Primary Care is not a replacement for health insurance. The idea is to use health insurance only for unexpected and expensive problems. This is similar to how people commonly use home or car insurance. A Direct primary care practice can take care of 80-90% of your health care needs for a fraction of the cost that an insurance based medical practice could. Insurance is then available for the unexpected catastrophic events. Think of it this way: you wouldn't use home insurance for a leak under your sink, but you'd use home insurance if a tree fell on your home unexpectedly.
Direct Primary Care for Employers
Direct Primary Care has been a cost-effective way for employers to provide comprehensive care for their employees when paired with a high deductible plan. Some states are experimenting with the model as a way to provide coverage for the Medicaid population.
Direct Primary Care removes the insurance company from the middle of the relationship between you and your doctor. Simply put: With your doctor focusing on you, you get better care. Patients utilizing a Direct Primary Care practice in combination with a high deductible insurance plan stand to get higher quality personalized health care while saving money.