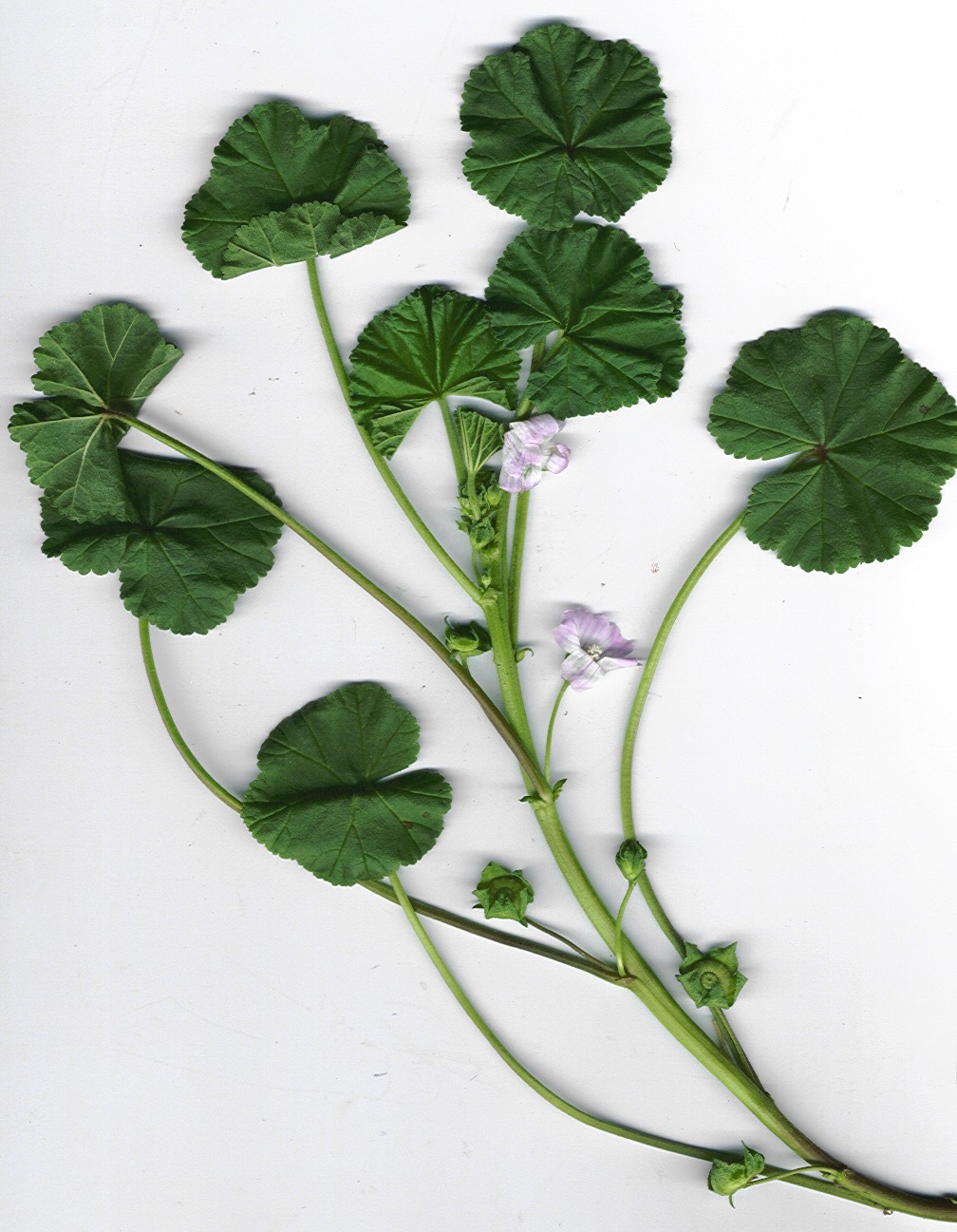 Mallow: The Wild Green Everyone Should
Be Eating
from Herbalist Erin Smith
I'm a huge proponent of the "eat your weeds" revolution and one of the first "weedy" plants to arrive in spring is mallow (Malva neglecta and other species).  There are more than 30 species of this common plant found all over the world.
Rich in vitamins and minerals, mallow is an excellent wild green and has been used traditionally for food throughout its native region of southern Europe and Asia. It is now a common weed throughout much of the world, favoring disturbed land and roadsides, and has found its way into other food traditions as well. In many parts of the world, this common weed is found in markets along with other vegetables. In Morocco it is used to make a delicious spiced salad called berkkoula and in Turkey the leaves of a larger species (usually Malva sylvestris) are stuffed with rice and seasonings. It's also a common ingredient in traditional cuisines throughout Asia. The flowers are also edible and beautiful when tossed in a salad.  The seedpods, sometimes called "cheesewheels," are edible and can be eaten raw or pickled.
Along with being delicious, it is one of the world's oldest medicinal plants, found in both early Asian and Greek medicinals.  It is soothing to inflamed conditions and the leaves can be taken internally in food or as a tea or used externally as a poultice. The demulcent qualities common to this botanical family, which also contains Marshmallow (Althea officinalis), Hollyhock (Alcea spp.), and Hibiscus (Hibiscus spp.), make it an excellent to support all forms of healing. Used internally, it soothes mucus membranes and is excellent for gastrointestinal disorders such as indigestion, ulcers and colitis.  Externally, it is used for cuts, bruises, inflammations and insect bites. As an expectorant, it helps to loosen and expel phlegm and relieves dry coughs, sore throats, swollen glands, bronchitis and asthma.
It has also been used to create natural dyes of yellow and green. Fibers from the stem can be used to make cordage and paper.
So keep an eye out, in certain zones it starts to peak out of the ground as early as February.
2-3 large handfuls of mallow leaves
2 tablespoons butter
1 large or 2 small onions, finely sliced
1 large carrot, chopped
2 celery sticks, chopped
1 large garlic clove, crushed
4 cups good chicken or vegetable stock
1 medium potato
2 tablespoons yogurt or crème fraiche (optional)
a pinch of freshly grated nutmeg
salt and freshly ground black pepper
Melt the butter in a large pan and sauté the onion, plus the carrot, celery and garlic, until soft but not brown. Add the stock. Bring to the boil and simmer until the potato and carrot are soft and can be mashed with a fork. Add the mallow leaves and simmer for 5-10 minutes. Season with salt, pepper and nutmeg. Puree the soup with a hand blender. Return to the pan, stir in the cream and warm to taste. Serve garnished with a drop of yogurt or cream and a generous sprinkling of chopped herbs (chives, parsley, rosemary, or thyme work well). 
A version of this article was original published at integrativebotanical.com and is used with permission.