Community Health Challenge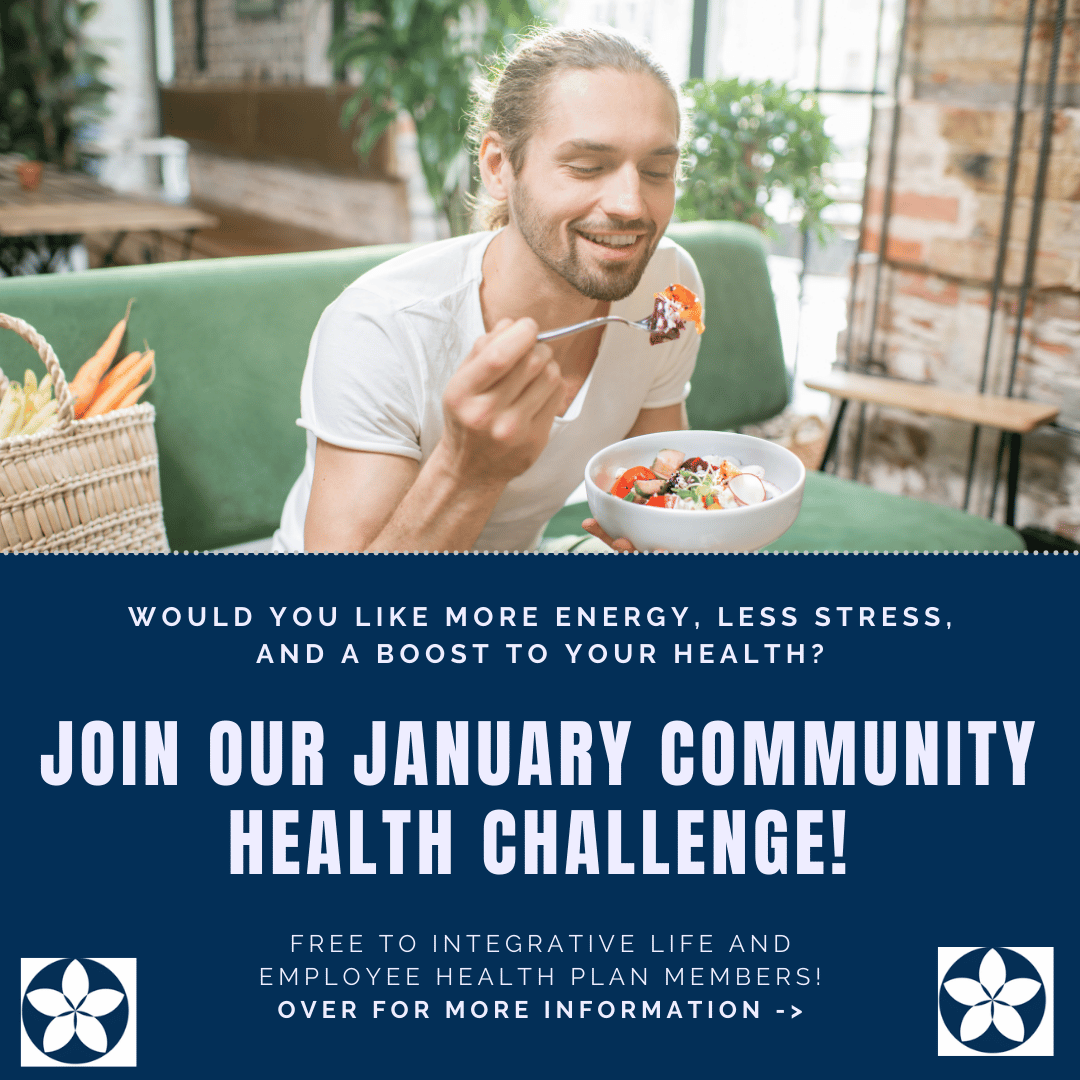 Launch into the New Year with a comprehensive boost to your health and well-being! Beginning on January 2, 2023, Integrative Family Medicine will offer our first ever Community Health Challenge. Participants will receive guidance on making changes in the areas of: movement, nourishment, stress management, and connection.  by our health Facilitated, Ariana Figueroa, this Challenge will offer group support, accountability, and guidance in the form of daily emails and a weekly Zoom group coaching session. There will also be a virtual cooking demonstration, offered by Tom Everts, PA! 
The Health Challenge is open to any Integrative Life or Employee Health Plan Member, free of charge. To learn more or register—deadline is December 31, 2022—please email [email protected].